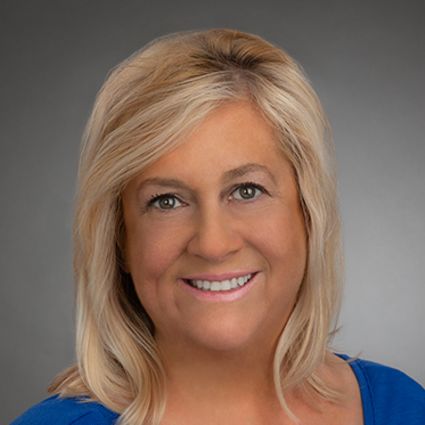 Dawn Durell
Real Estate Agent
A little about me
and why I love real estate
With over two decades in the real estate industry, Dawn Durell has built a successful career based on trust, integrity and providing the best results for her customers. Dawn has listed and sold properties in a variety of price points and also has an extensive background in new construction.
Originally from Northwest Ohio and most recently Cincinnati, Dawn relocated to Venice, FL, after several years of vacationing on the Gulf Coast to enjoy year-round warm weather, palm trees, beaches and spectacular sunsets.
Dawn is delighted to be affiliated with Beach Bay Real Estate, a local boutique Real Estate company that offers a menu of services designed to fit your specific needs.
Whether buying or selling, Dawn has a proven track record and plenty of testimonials from buyers and sellers highly satisfied with her services.
Dawn lives, works and plays in Venice with her husband, Wil, and her Papillon, Wrigley. She has three grown children, and in her spare time she enjoys the beach, cooking, reading, and golf.
Dawn looks forward to your calls or email anytime!
2020 Circle of Excellence Award Recipient
Our clients are awesome
and here is what they are saying
"We would like to thank Dawn for her alerting us to the fact that our rental condo was for sale, for guiding us through the purchase of it and making the process as smooth as it possibly could! She stayed on top of every development, answered all our questions, and provided so much assistance... we would definitely recommend her to any future clients. We are very thankful and recommend her highly! Helen and Dennis Fisher"
"Dawn Durell is an outstanding realtor for your company. She goes beyond expectations and makes sure she is doing everything she can to help you find the home you are looking for . She cares about people and we are blessed to have her working for us. I would give her 10 stars!!"
"We had the pleasure of working with Dawn Durell on buying our very first home. It is a challenge to be concise in describing all Dawn has done for our family. Dawn has the unique ability to make us feel as if we were her only client. She is a true professional who cares very much about the clients she serves and delivers on everything she commits to. We recommend Dawn to anyone buying home!"
"Dawn was very helpful in all aspects to our home buying process. Moving from a different state, brought challenges of looking, and purchasing a home. Dawn was very helpful, and yet understanding, and patient with us through the entire process."
"Dawn's terrific! We have been searching for a FL home for quite a while. Dawn stayed the course in spite of our discouragement along the way. She is positive & willing to show us many homes and never pushed. She knows her market, is informative, and is so caring well beyond the real estate realm! We will recommend her to many. She does all she can to make the process swift, fair, and uncomplicated, explaining the processes with which we were unfamiliar. Dawn is a breath of fresh air!!"
"Dawn assisted us in the sale of our home. We are clear across the country and needed a realtor that would not only sell our home but take care of it as well. There are many realtors to choose from and I'm so glad that we chose Dawn. My home was not only taken care of but was priced to sell and received an offer in just 20 days. Dawn gave us a few suggestions in the beginning and we followed through with them which resulted in a quick sale. Thank You Dawn for everything. If my travels bring me back to Florida some day I'll be sure to reach out to you. Thank You Michelle & Eddie"
"Dawn is professional, courteous, patient, and VERY willing to go the extra mile for all of her customers ! We have been working with her for over a year just looking for the right property and she has not given up on us. We would recommend her whole/ heartily to anymore... she is awesome!!!"
"Real estate transactions can be very intimidating experiences. And you need a complete pro on your side working for YOU. That's exactly what Dawn Durell is. She was with us every step of the way, helping us navigate the twists and turns of our villa purchase in Venice. Dawn made our purchase a seamless transaction, always making sure we got the best possible deal. We're Cincinnatians, just like Dawn once was. So there was an instant connection there. If that's where you call home, Dawn can help you find the perfect home in the Venice area, or that 'get away place in the sun'. We loved working with Dawn Durell. We will do business with her again. We think you should too!"
"My husband and I met Dawn when we visited an open house that she was holding. We seemed to hit it off right away as we got to talking about where we were from, etc. She gave us her card and asked for our info, and that led to many showings. Some bombed out but she always stayed optimistic and beyond nice and pleasant. We finally found "the one," and closed a few days before Christmas. I would recommend Dawn above any other realtor I've known or dealt with. She is a great person and a true professional."
"my experience withh Dawn is excelent"